BENGALURU – The State Miniter of Karnataka, India has rebuked Google for suggesting that Kannada, the State's official language, is the ugliest language on the country.
A google search with keywords 'ugliest language in india' produced a result seemingly from Google claiming the answer is 'Kannada', a language spoken by 40 million people in the southern Indian state.
In a series of tweets, H.D. Kumaraswamy, former chief minister of the state, said "not just Kannada, no language is bad, adding that abuse against languages is painful".
Google immediately apologised and removed the search result.
In a statement issued on Twitter, the company stated that their search feature wasn't always perfect, and that sometimes "the way content is described on the internet can yield surprising results to specific queries".
Google's search engine algorithms are based on responses taken from popular websites. Although the exact breakdown of these algorithms is highly confidential; SEO ranking products focus on aspects such as high click rates, low bounce rates, and plenty of external and internal links. This particular search result was drawn from a website that shared popular, completely unrelated article headlines and snippets to drive maximum traffic and generate advertisement revenue.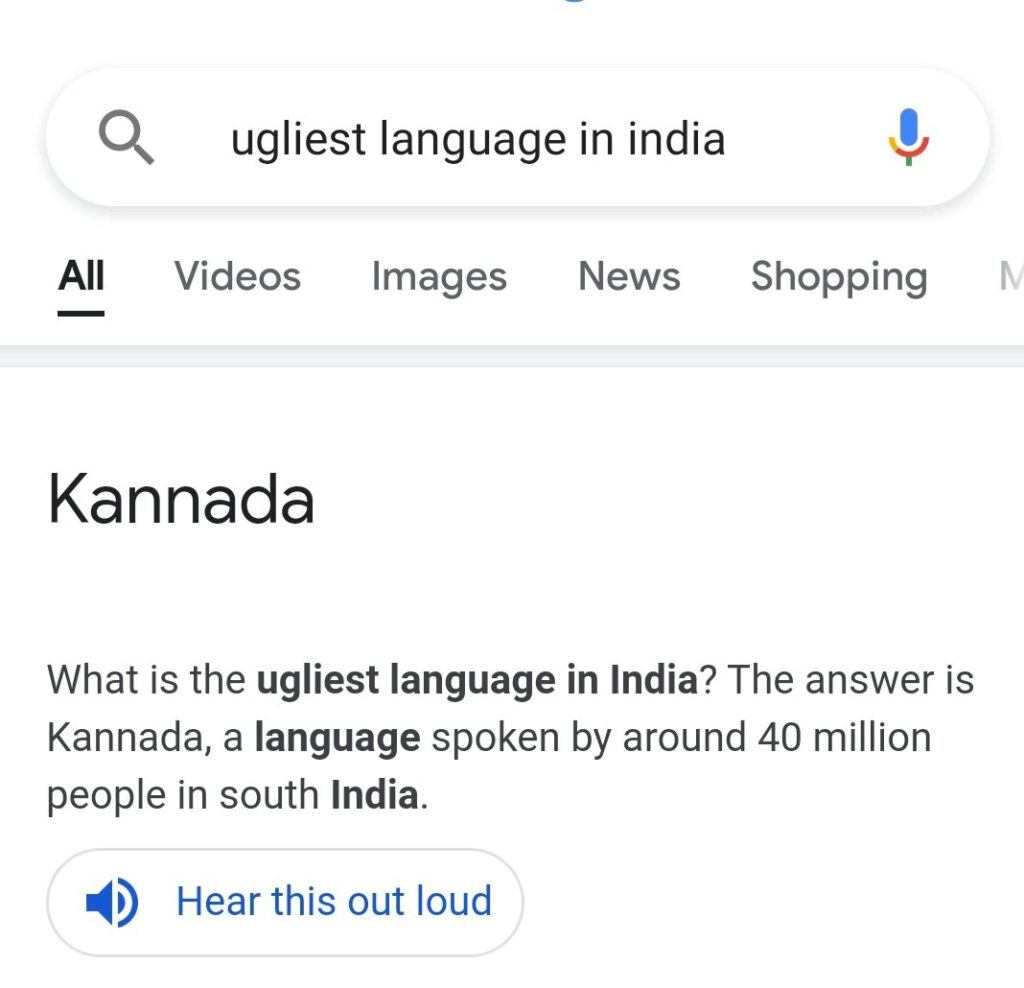 India is an especially important developing market for the tech giant, and its influence will continue to expand as more regions in country get access to internet. However, it is critical for foreign tech companies to understand and navigate around the cultural sensitivities of eastern countries such as India and China.
The capital of the state of Karnataka, Bengaluru (formerly Bangalore) is India's foremost technology hub and hosts some of the largest technology firms. It is considered by many to be India's version of Silicon Valley.